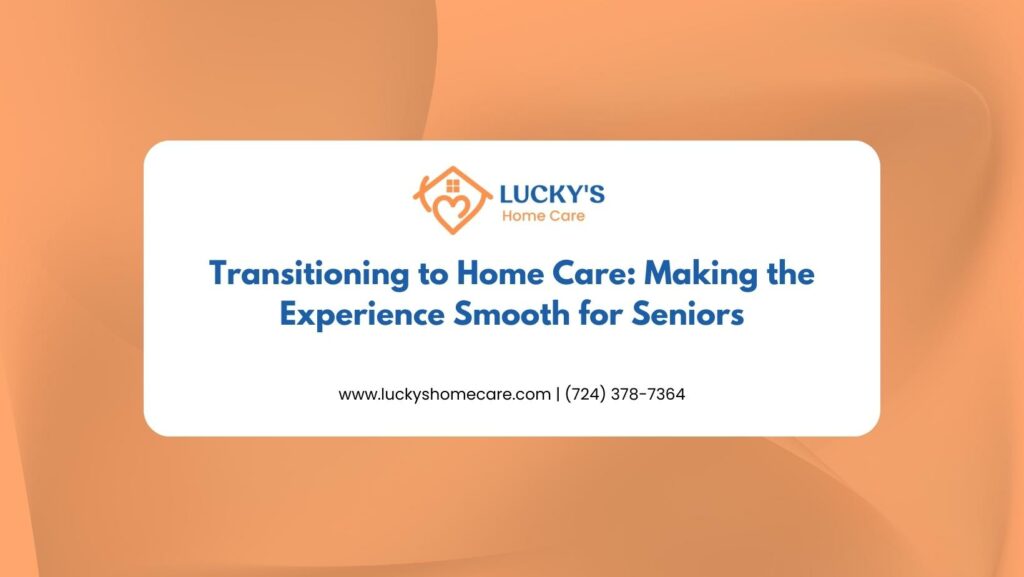 The Shift to Home Comforts
As the saying goes, "There's no place like home." For many seniors, the idea of transitioning to home care is both appealing and daunting. The familiar surroundings offer comfort, but the change in care dynamics can be a challenge. Here's how to make Transitioning to Home Care a seamless experience.
Recognizing the Need for Home Care
The first step is understanding when it's time for home care:
Declining Health: Frequent hospital visits or deteriorating health can be indicators.

Daily Tasks: If everyday tasks become overwhelming, it might be time for assistance.

Safety Concerns: Frequent falls or forgetfulness can necessitate home care.
Preparing the Home
Ensuring the home environment is safe and senior-friendly is crucial:
Safety Measures: Install grab bars, non-slip mats, and ensure well-lit spaces.

Accessibility: Consider ramps or stairlifts if mobility is an issue.

Gather Essentials: Make sure all necessary medications, equipment, and supplies are readily available.
Discussing the Transition
Open communication is vital:
Address Concerns: Understand any apprehensions your loved one might have.

Highlight Benefits: Emphasize the positives of being in a familiar environment.

Involve Them in Decisions: Whether it's choosing a caregiver or setting a routine, make them a part of the process.
The Role of Professional Agencies
Reputable agencies like Lucky's Home Care play a pivotal role in Transitioning to Home Care. Their expertise ensures the transition is smooth, and the care provided meets the highest standards.
In Conclusion
Transitioning to Home Care is more than just a change in location; it's about ensuring the well-being, comfort, and happiness of seniors. With the right preparations and a supportive environment, this transition can be a positive experience for all involved.