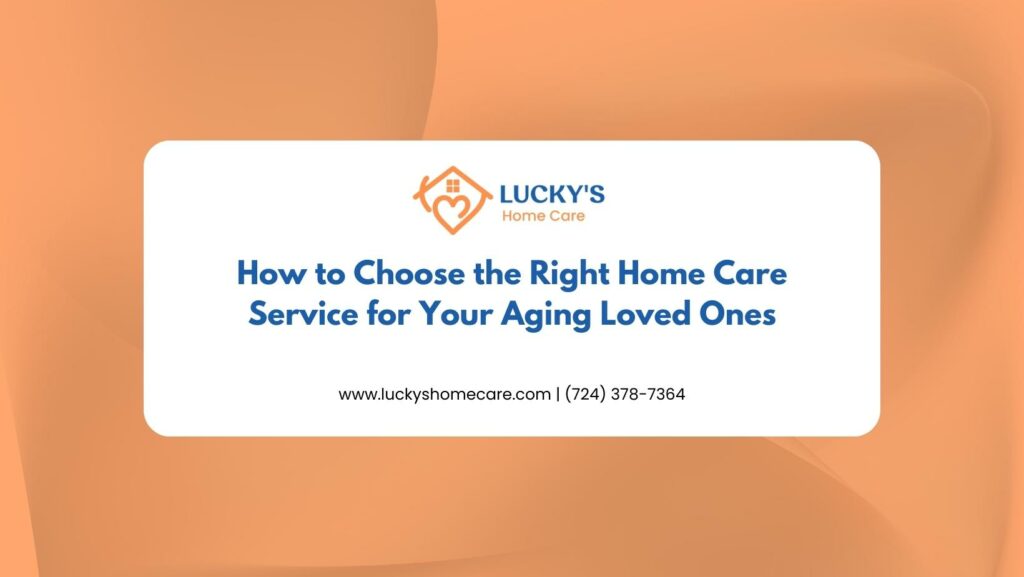 The Quest for Quality Care
As our loved ones age, ensuring they receive the best care becomes a top priority. With myriad options available, the challenge lies in selecting the right one. Dive into this guide to understand how to Choose the Right Home Care Service for your aging family members.
Evaluating Your Needs
Before embarking on your search, take a moment to assess the needs of your loved one:
Medical Requirements: Do they need regular medical check-ups or assistance with medications?

Personal Care: Are daily tasks like bathing, dressing, and eating becoming challenging?

Companionship: Is loneliness or isolation an issue that needs addressing?
Key Factors to Consider
Reputation: Research potential agencies and look for reviews or testimonials.

Training & Qualifications: Ensure caregivers are trained and vetted for the job.

Flexibility: Home care services should cater to your unique needs, be it part-time, full-time, or live-in care.

Communication: The agency should maintain open lines of communication, updating families about their loved one's well-being.
Asking the Right Questions
When meeting potential home care providers, arm yourself with questions:
What training do caregivers undergo?

How do you handle emergencies?

Can you provide references or testimonials?

How do you tailor care to individual needs?
Partnering with Trusted Providers
While there are many providers out there, agencies like Lucky's Home Care have established a reputation for excellence, ensuring your loved ones receive the best care possible.
In Conclusion
Deciding how to Choose the Right Home Care Service can be overwhelming, but with thorough research and the right questions, you can ensure your aging loved ones are in capable and caring hands.