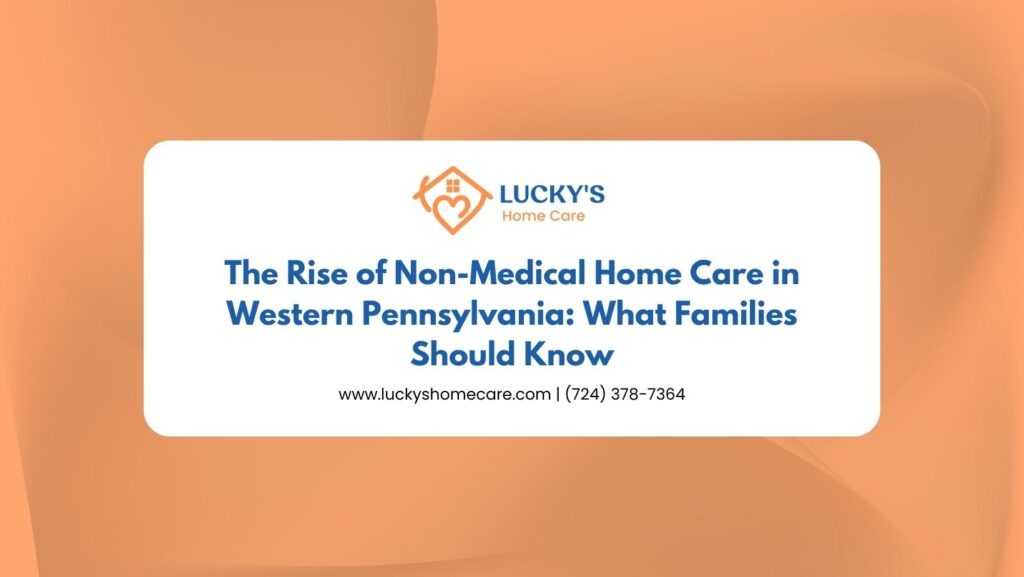 A Shift in Care Dynamics
Western Pennsylvania, with its rich history and community-centric values, has seen a noteworthy trend in recent years: the rise of non-medical home care. As families grapple with the best way to care for aging loved ones, many are turning to non-medical home care options. Let's delve into the Rise of Non-Medical Home Care in Western Pennsylvania and what it means for families.
Understanding Non-Medical Home Care
Unlike traditional caregiving, which often involves medical tasks, non-medical home care focuses on:
Daily Activities: Assisting with tasks like bathing, dressing, and cooking.

Companionship: Providing a social connection to combat feelings of loneliness or isolation.

Household Chores: Light cleaning, laundry, and other day-to-day chores.
Why the Surge in Popularity?
The Rise of Non-Medical Home Care in Western Pennsylvania can be attributed to several factors:
Preference for Home: Many seniors prefer the comfort and familiarity of their homes over institutional settings.

Cost-Effectiveness: In many cases, non-medical home care is more affordable than full-time residential care.

Flexibility: Families can tailor the care to their specific needs, be it a few hours a day or full-time assistance.
Making the Right Choice
If you're considering non-medical home care, it's essential to:
Assess Needs: Understand what your loved one requires and how often.

Research Providers: Agencies like

Lucky's Home Care

have made a name for themselves by offering top-notch non-medical care.

Stay Involved: Regularly check in and ensure the care provided aligns with your expectations.
In Conclusion
The Rise of Non-Medical Home Care in Western Pennsylvania is indicative of a broader trend: the desire for personalized, quality care in the comfort of one's home. As the landscape of senior care evolves, families in Western Pennsylvania are empowered with more choices than ever before.