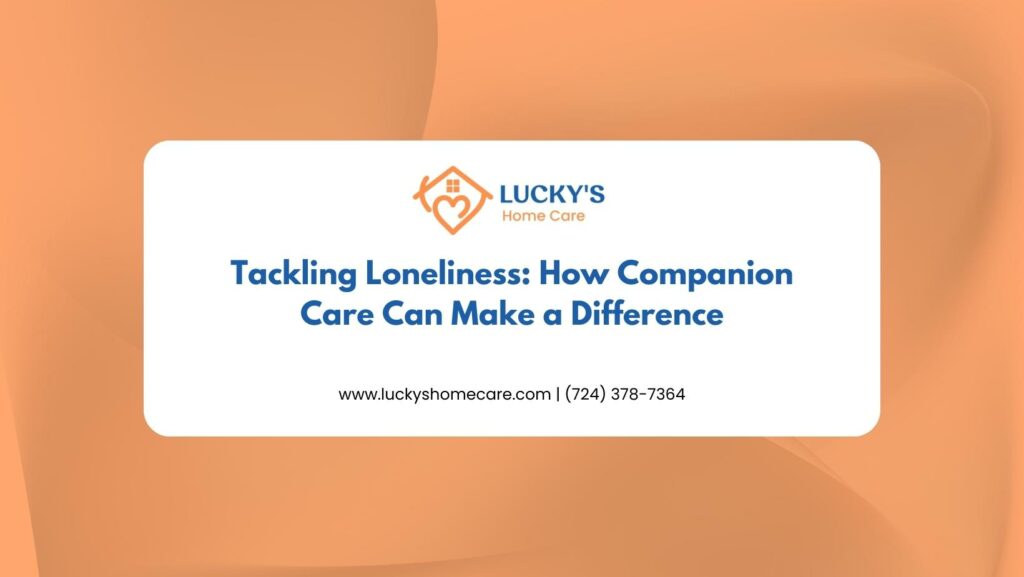 The Silent Struggle of Loneliness
In the golden years of life, while many challenges come to the fore, one often overlooked is the creeping shadow of loneliness. It's an emotion that can be as debilitating as any physical ailment. However, there's a beacon of hope: companion care. Let's explore how Tackling Loneliness with Companion Care can bring about transformative changes.
Why Loneliness is a Concern
Loneliness isn't just about being alone; it's about feeling isolated, even in a crowd. For seniors, this emotion can lead to:
Mental Health Issues: Depression, anxiety, and cognitive decline can stem from chronic loneliness.

Physical Health Risks: Loneliness has been linked to heart problems, weakened immune systems, and even decreased life expectancy.

Decreased Activity: Those who feel lonely often refrain from engaging in activities they once loved.
The Role of Companion Care
Companion care, as the name suggests, provides companionship. But its effects are far-reaching:
Social Interaction: Regular conversations, shared activities, and simple moments of connection can counter feelings of isolation.

Engagement: Caregivers often engage seniors in activities, be it a walk in the park, a game, or even just reminiscing about old times.

Safety and Well-being: Beyond companionship, caregivers ensure the overall safety and well-being of seniors.
Making the Right Choice with Lucky's Home Care
When considering companion care, it's vital to choose an agency that understands the depth of the issue. Lucky's Home Care has been instrumental in Tackling Loneliness with Companion Care, providing trained professionals who offer genuine companionship.
In Conclusion
Loneliness doesn't have to be an inevitable part of aging. With the right support, like companion care, seniors can enjoy their golden years with joy, connection, and a renewed zest for life.