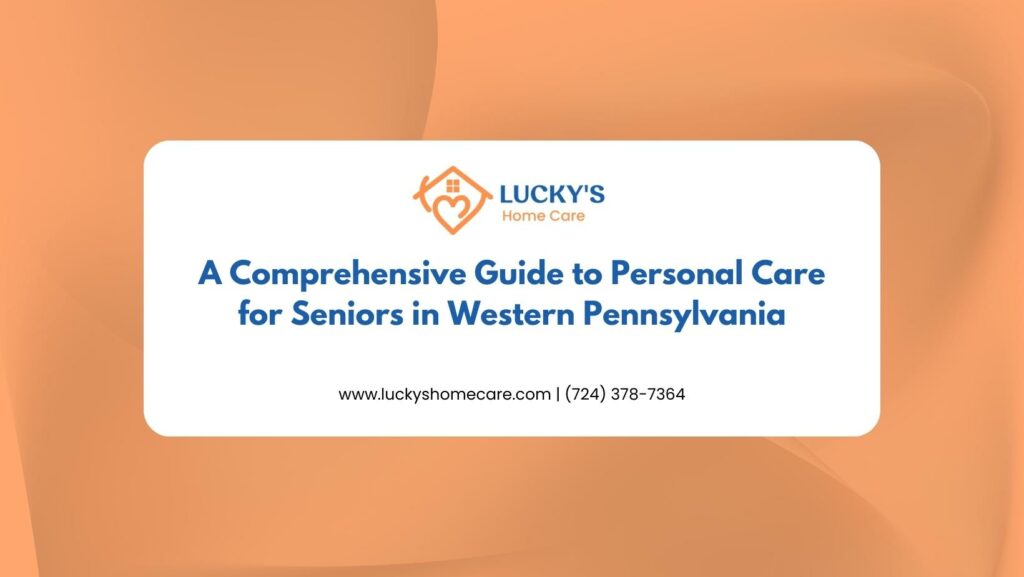 The Importance of Personal Care
Aging gracefully is a goal many strive for, and Western Pennsylvania is no exception. With its rich history and tight-knit communities, it's no wonder that many seniors choose to spend their golden years here. But as we age, certain tasks become challenging, and that's where the value of Personal Care for Seniors in Western Pennsylvania shines through.
What is Personal Care?
In essence, personal care revolves around assisting seniors with daily tasks that they might find challenging due to physical or cognitive limitations. This includes activities such as bathing, dressing, and meal preparation. But it's more than just assistance; it's about ensuring that seniors maintain their dignity and independence.
The Growing Need in Western Pennsylvania
The demographic shift is evident. As the baby boomer generation ages, the demand for Personal Care for Seniors in Western Pennsylvania is on the rise. Families are seeking quality care solutions that allow their loved ones to stay at home, in familiar surroundings, while getting the support they need.
Benefits of Personal Care
Maintained Independence: The primary goal of personal care is to allow seniors to live independently for as long as possible.

Safety: Trained caregivers ensure that the home environment is safe, reducing the risk of falls or injuries.

Companionship: Beyond physical tasks, caregivers offer a sense of companionship, which is invaluable for seniors who might feel isolated.

Peace of Mind: For families, knowing that their loved one is in capable hands offers immense peace of mind.
Finding the Right Care in Western Pennsylvania
If you're considering Personal Care for Seniors in Western Pennsylvania, it's essential to do thorough research. Look for agencies with trained caregivers, positive reviews, and a robust support system. One such agency making waves in this domain is Lucky's Home Care, dedicated to providing top-notch care tailored to individual needs.
In Conclusion
Western Pennsylvania is home to many seniors who wish to age in the comfort of their homes. With the rise in demand for personal care, it's imperative that families and seniors are equipped with the right knowledge. And with the right support, seniors can enjoy their golden years with dignity and independence.