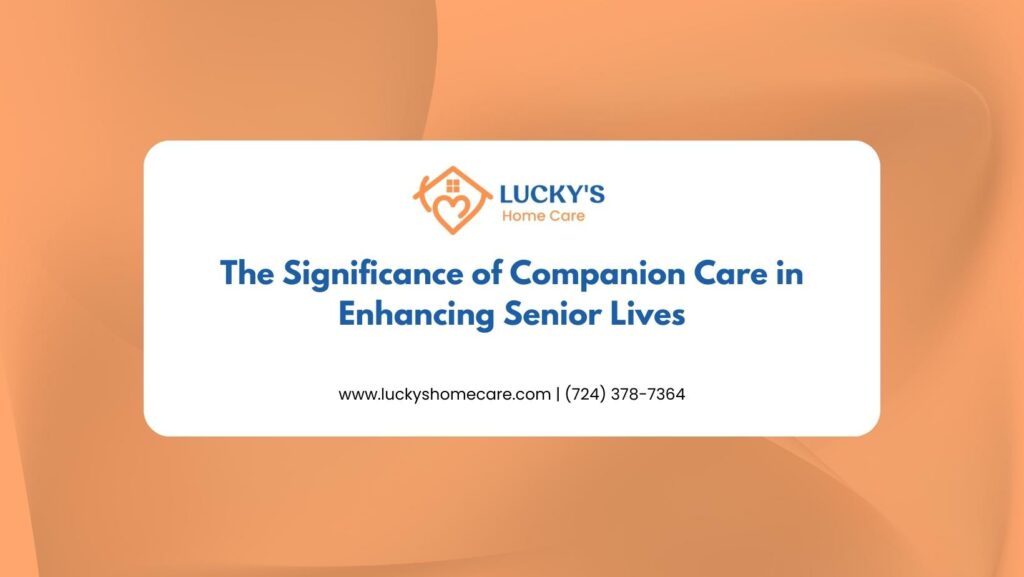 A Life with Companionship
The golden years of one's life should be filled with warmth, joy, and companionship. While the physical needs of seniors are often discussed, their emotional and social needs are equally vital. This is where the Significance of Companion Care steps in, bridging the gap and ensuring seniors lead a fulfilled life.
What is Companion Care?
Companion care is a unique form of caregiving. It's less about assisting with tasks and more about providing companionship. Caregivers engage in conversations, partake in hobbies, and even accompany seniors on outings. The goal is to provide emotional support and reduce feelings of loneliness and isolation.
The Impact on Senior Lives
The Significance of Companion Care can't be overstated. Here's how it makes a difference:
Reduced Loneliness: A constant companion means there's always someone to talk to, share stories with, and laugh with.

Mental Stimulation: Activities, games, and conversations keep the mind active and engaged.

Increased Activity: With a companion by their side, seniors are more likely to engage in physical activities, enhancing their overall well-being.

Emotional Well-being: Simply knowing someone is there can provide immense emotional relief to seniors.
Companion Care with Lucky's Home Care
Choosing the right companion care is crucial. Lucky's Home Care has been at the forefront of this service, understanding the nuanced needs of seniors and providing caregivers who aren't just professionals but also genuinely compassionate individuals.
In Conclusion
Companion care goes beyond simple caregiving. It's about ensuring that the emotional and social needs of seniors are met, allowing them to lead enriched and joyful lives.