This happy lady once owned and operated a personal care home in Beaver County, PA.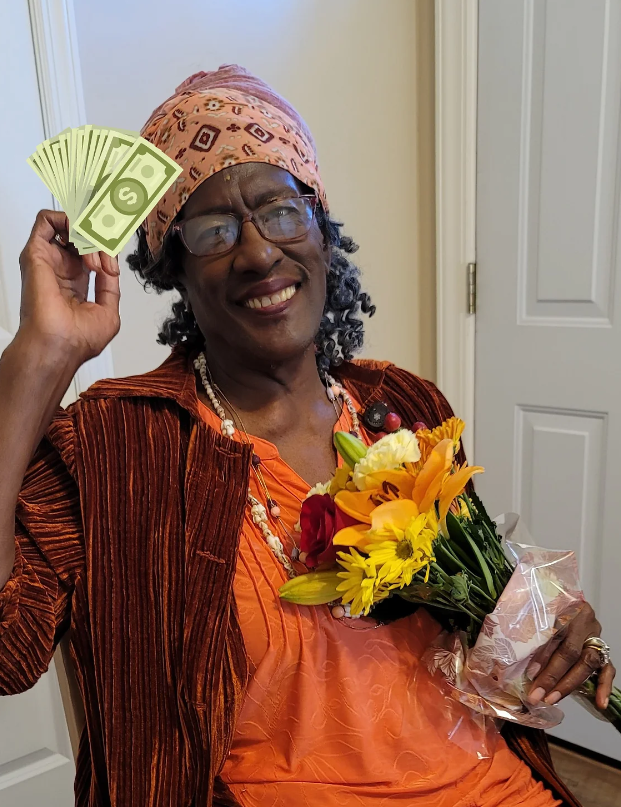 She closed it some years ago but kept one person to take care of. She was doing well, I her son was even work there for a period of time. We had two locations and our residents were extremely happy according to their relatives. She moved him into her home to provide "in home care" to him. She washes his clothes, make his meals, gives him grooming supplies, provides companionship, and cleans up behind him. She also reminds him when to take his pills and provides transportation to his medical appointments.
All these services she was doing practically at a low stipend he gave her. It didn't equal all the time and energy she was giving him.
I told her "Hey, did you know you could be correctly compensated for doing those things?"
She said, "What do you mean?"
This happy lady did not know that she is a direct care worker and at Lucky's Home Care that is what we are looking for!
The next week she contacted Alex and signed up to work for us, and we didn't have to assign her a client because she had one already. After her former personal care client insurance was approved, filled out all the paperwork to work under us and went through our training process. She now gets a weekly check! She has a bright smile on her face every Friday! Finding out that she could get paid for something she already does was like winning the lottery for this now happy lady. There are many people out there in the same boat and don't know that they can earn cash for what services they are providing.
If you or you know someone in this same or similar situation, tell them to give us a call. 724-378-7364.